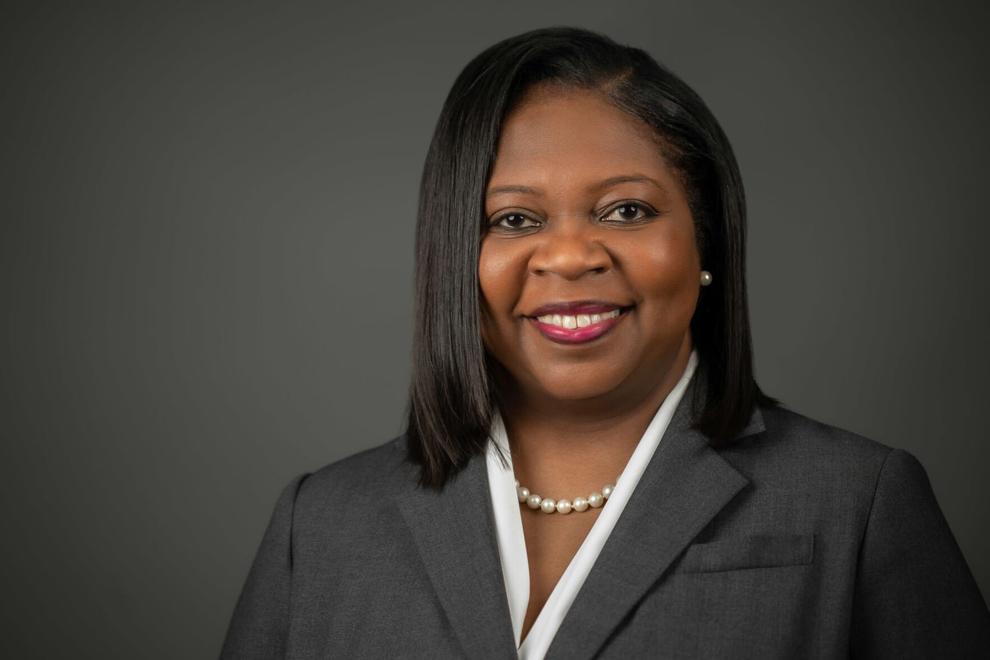 Teresa D. Underwood
The Pima County Consolidated Justice Court has appointed Teresa D. Underwood as a court administrator, with responsibilities of overseeing the non-judicial operations of PCCJC. 
Underwood previously served as Chief Executive/Clerk of Court of the United States Bankruptcy Court for the Northern District of Ohio, where she oversaw the day-to-day administrative operations and non-judicial functions for the Howard M. Metzenbaum US Courthouse in Cleveland. Underwood joined the bankruptcy court as a Supervisor in 2003, was promoted to Operations Manager in 2004, and Chief of Staff in 2013. Finally, she became its Chief Executive in 2017.
"We're excited to have Ms. Underwood join us as PCCJC administrator," said Pima County Presiding Judge Kyle Bryson. "She brings a wealth of experience and will be a dynamic administrative leader for this important court."
Underwood earned her Bachelor of Business Administration and Master of Public Administration from Cleveland State University. She was a member of the Board of Governors of the National Conference of Bankruptcy Clerks and a Faculty Coach/Mentor for the New Supervisors' Development Program at the Federal Judicial Center, the research and education agency of the judicial branch of the US government.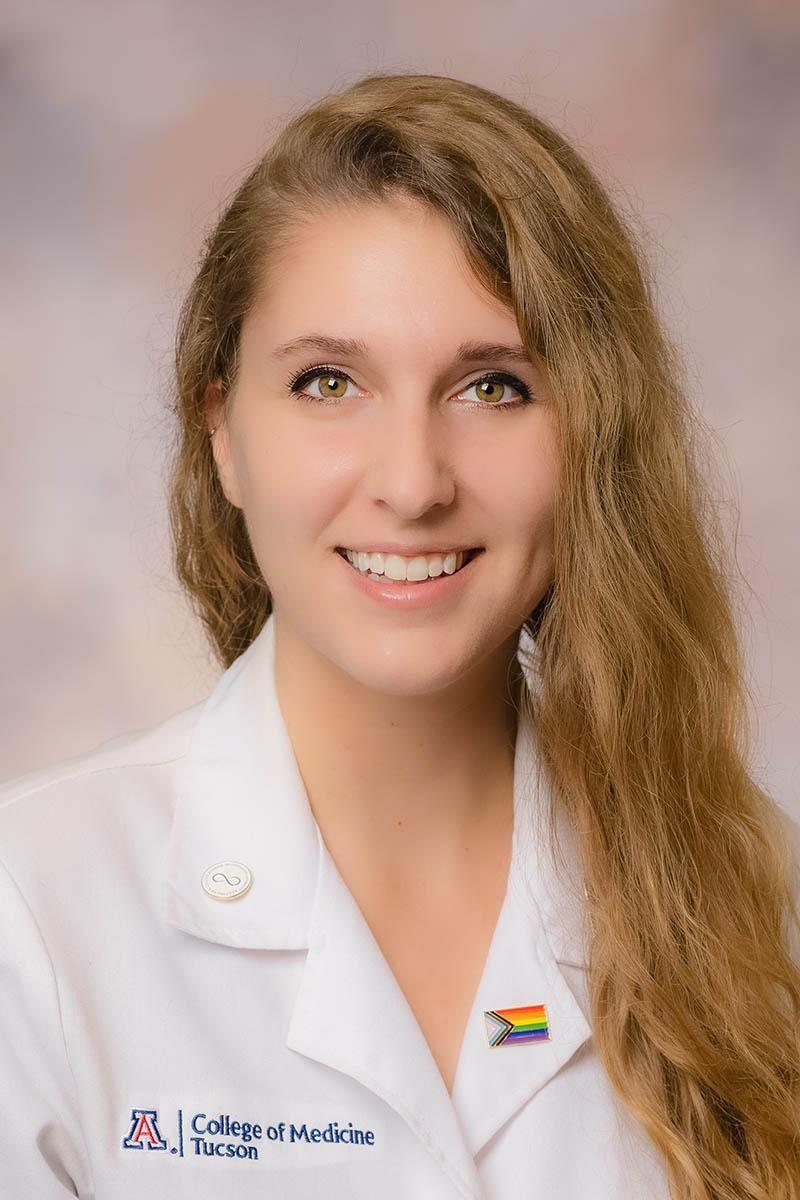 Gabrielle Mintz
University of Arizona College of Medicine medical student Gabrielle Mintz has won the Shirley D. Curson Medical Student Scholarship, a two-year scholarship worth $30,000 for a student's third and fourth years of medical school. 
According to UA Health Sciences, the Curson scholarship is a merit-based award that recognizes Jewish students with a history of social or civic responsibility, community involvement and service. While Mintz was pursuing her bachelor's degree, she volunteered as a math tutor for low-income high school students. 
"I feel very honored, very grateful, and I am just excited about it," Mintz said.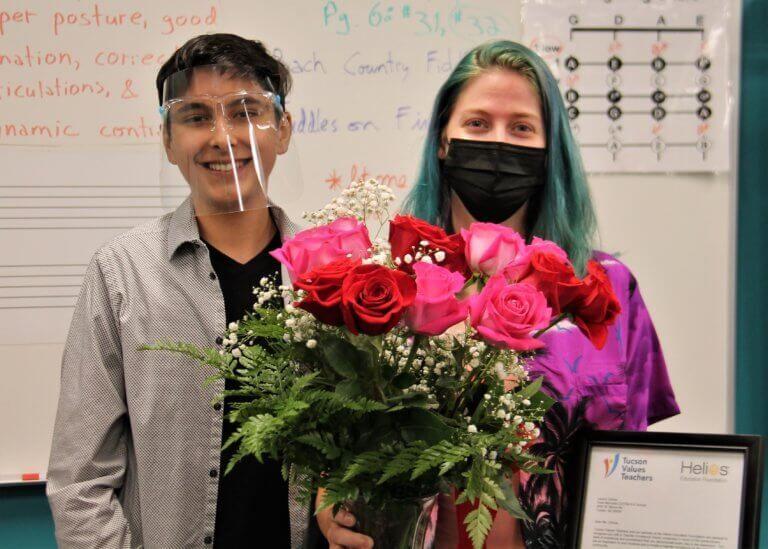 Lauren Ochoa 
Tucson Values Teachers has awarded 8th grade science teacher Lauren Ochoa with their Teacher Excellence Award. Ochoa works at the Dove Mountain CSTEM K-8 school in the Marana Unified School District. Ochoa is in her first year of teaching after working towards a degree in microbiology. In addition to teaching 8th grade science, she teaches the coding elective for 6th, 7th, and 8th graders. She was nominated by Syed Shah-Batiz, one of her 8th grade students and vice president of the student council. This recognition honors the "extraordinary level of excellence and commitment" that Ochoa demonstrates in class. 
Jim Mentz 
Tucson Values Teachers has awarded longtime PE teacher Jim Mentz with their Teacher Excellence Award. Mentz has taught at Palo Verde High School in the Tucson Unified School District for 25 years. He has taught in Southern Arizona for more than 30 years. Mentz was nominated by multiple high school students for his enthusiasm, encouragement and support of student athletes. As Palo Verde High School principal Eric Brock said in his nominating video, "Jim Mentz is Palo Verde."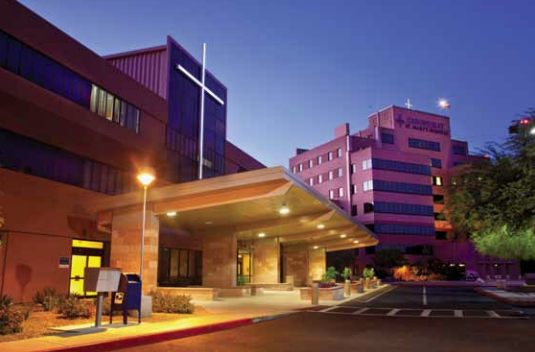 Carondelet Hospitals
Carondelet St. Mary's Hospital and Carondelet St. Joseph's Hospital recently earned an "A" rating in The Leapfrog Group's Spring 2021 Hospital Safety Grades. The Leapfrog Group is a nonprofit watchdog organization for health care consumers and purchasers. Their Hospital Safety Grades evaluate more than 2,700 hospitals on how well they keep patients safe from harm, including medical error prevention, infection rates, and communication. Both Carondelet locations earned "A" grades, while Tucson Medical Center and Banner University Medical Center earned "C" grades. Northwest Medical Center and Oro Valley Hospital also earned "A" grades.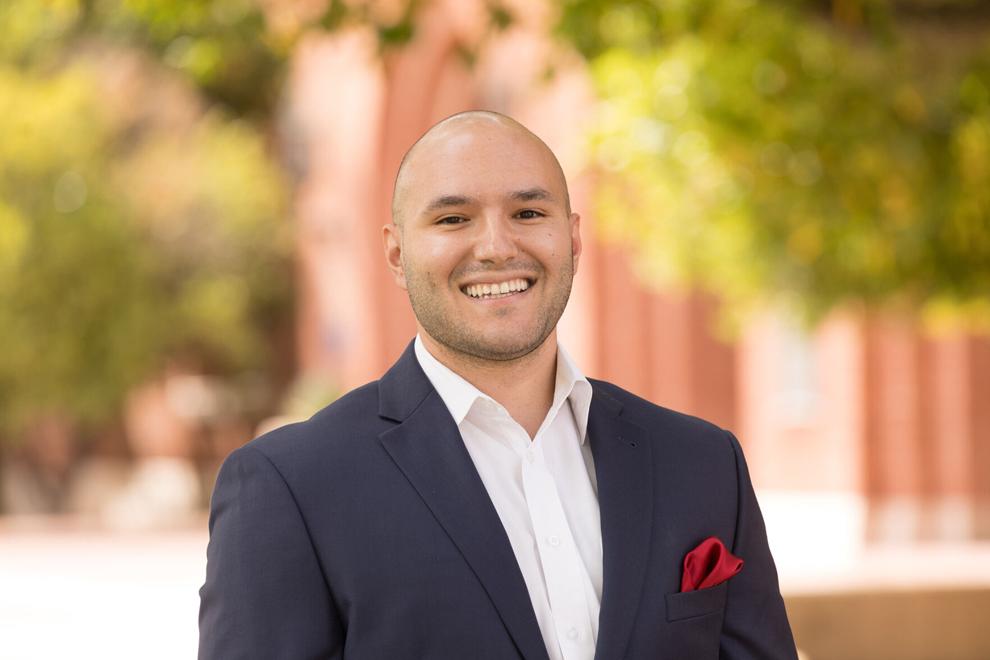 University of Arizona Awards Outstanding Graduates
The University of Arizona awarded seven undergraduate students with four university-wide awards for their service to the "community, academic accomplishments and perseverance." 
Enrique Alan Olivares-Pelayo (pictured, graduating with a dual BA in English and creative writing) won the Provost Award, which goes to an outstanding graduating student who transferred to UA from an Arizona community college. According to UA, Olivares-Pelayo is a member of both the Honors College and the English Honors Program.
Precious Craig (graduating with a BS in public health) and Brennen Feder (graduating with a BS in literacy, learning and leadership) both won the Robie Gold Medal, which goes to those who demonstrate "personal integrity, initiative, cooperation, enthusiasm, willingness to give more than required, and a love of God and country."
Alyssa Jean Peterson (graduating with a BS in molecular and cellular biology and a BA in biochemistry and religious studies) and Akshay Nathan (graduating with a BS in biochemistry) won the Robert Logan Nugent Award, which goes to those who display a record of accomplishments that exemplify the high ideals of former UA executive vice president Robert Logan Nugent.
Nikita Ganesh (graduating with degrees in psychological science and Chinese) and Daniel Robert Wieland (graduating with a BS in biochemistry, molecular and cellular biology) won the Merrill P. Freeman Medal for outstanding character.