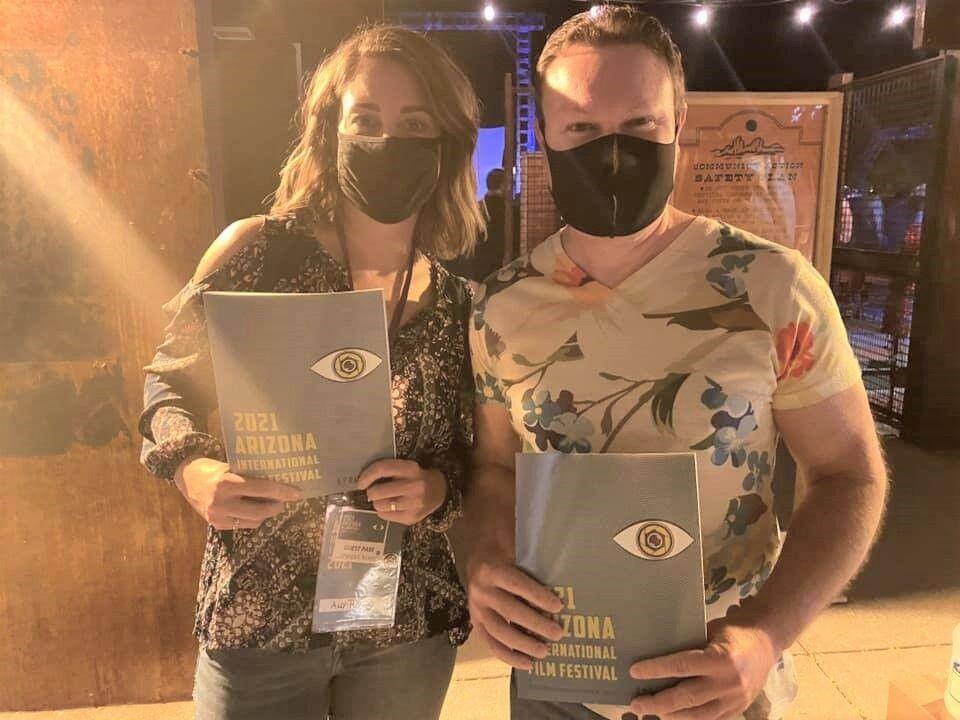 Ally Rando and Justin White
On opening night of the Arizona International Film Festival, organizers honored St. Mary's Hospital nursing staff and associates for their hard teamwork and dedication during the pandemic. ICU nurses Ally Rando and Justin White attended on behalf of all their coworkers at St. Mary's Hospital.
"Working with patients throughout the pandemic has taught me how extraordinarily fragile life is and how vulnerable we can all be," White said. "This gave me a true sense of humbleness and gratitude for health and life."
Festival organizers asked hospital leadership how best to honor and thank frontline workers for their integral part in serving the community throughout the COVID-19 pandemic. The two nurses were asked to represent Carondelet caregivers and associates who have persevered treating COVID-19 patients in Southern Arizona, as well as supporting each other since the pandemic began more than a year ago.
"It means a lot to fight every minute of every day for our patients and to be able to care for them," Rando said. "Especially when I can be a part of returning them to health and to their families.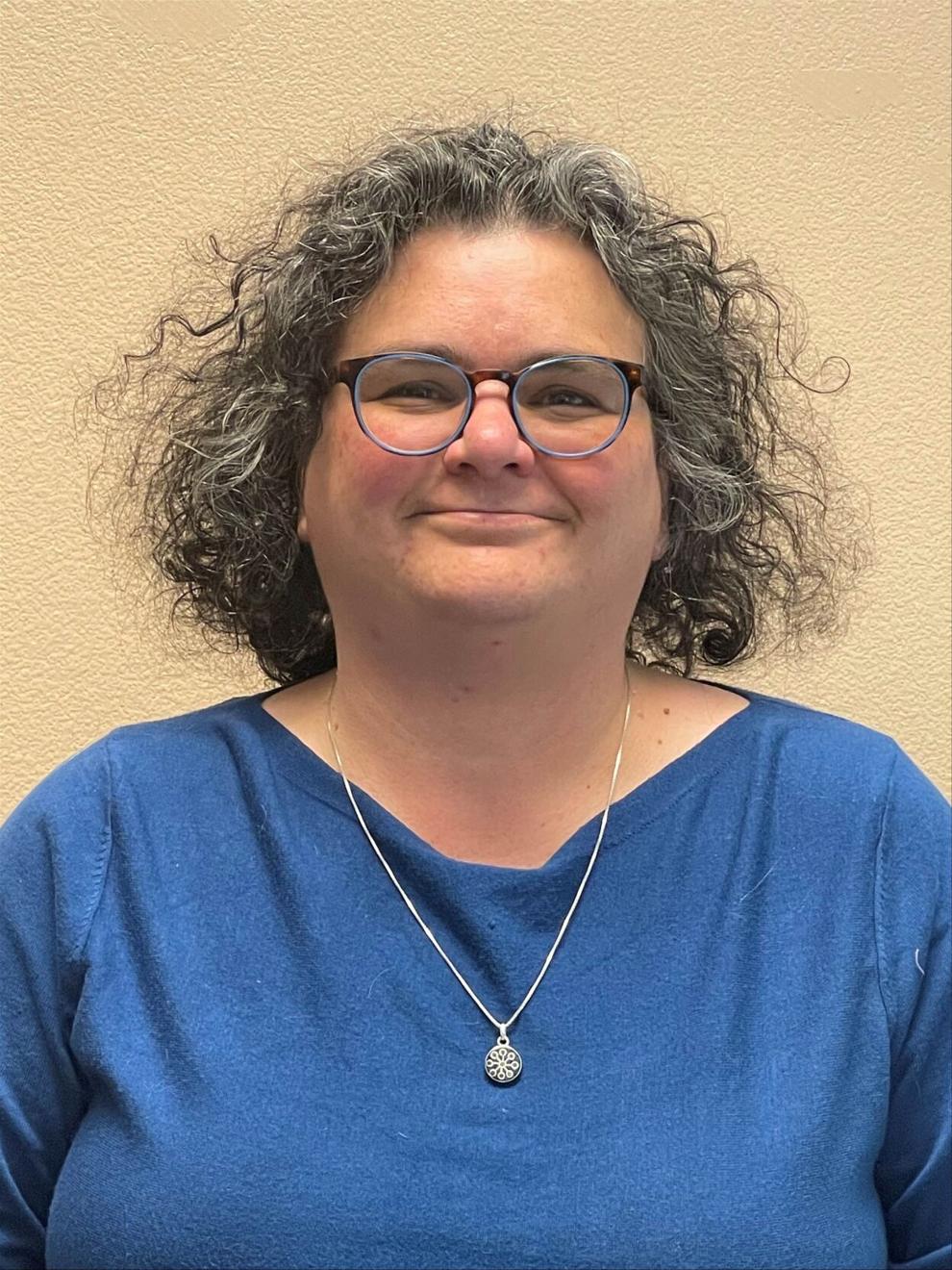 Amy Brandhuber
CASA of Pima County is pleased to announce the appointment of Amy Brandhuber to the Urban Leadership Council and the National Leadership Council of the National Court Appointed Special Advocate/Guardian ad Litem Association for Children (CASA/GAL). 
"Leadership councils are a vital part of our efforts to serve more children in the foster care system while continually improving their outcomes," National CASA/GAL Chief Executive Officer Tara Lisa Perry said. "We are so excited and grateful to have Amy Brandhuber providing her insight and expertise as we strive to move our mission forward on behalf of all children who have experienced abuse or neglect."
She will join child welfare leaders from across the nation to play an essential role in voicing the unique needs of the 948 local CASA programs that make up the National CASA/GAL network. 
Brandhuber has been the program supervisor for CASA of Pima County since 2018 and previously worked with the Department of Child Safety as both an investigator and ongoing unit supervisor.
"I am so honored to be appointed to this important national role," Brandhuber said. "As a member of the Tucson community, I'm looking forward to bringing our successes and challenges to a network that will help us advance while we increase CASA's reach nationwide."
Claudia Acosta
Coldwell Banker Realty is excited to announce Claudia Acosta has associated with the Green Valley-Continental office as an affiliate agent. 
"I love helping others and working in sales, so I am excited to work in real estate where I can do both," Acosta said. "I decided to affiliate with Coldwell Banker because I wanted to be mentored by Bill Ims who was one of my teachers in my pre-licensed classes and is an affiliate agent with the same office." 
Prior to joining the Coldwell Banker Realty family, Acosta owned and managed a coffee shop and coffee roasting company for 10 years.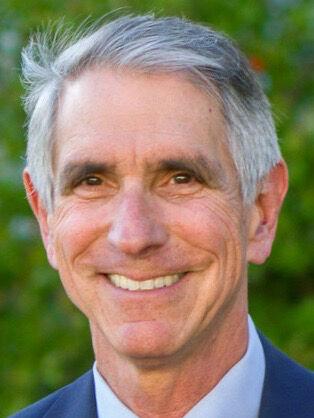 Howard Levitt
Western National Parks Association has named Howard Levitt as one of five new board members joining the organization. Levitt attended the University of California, Berkeley and graduated with a bachelor's in political science. Throughout his career he held many different positions within the NPS including chief of communications, superintendent, chief of interpretation and education, and director of communications and partnerships for Golden Gate National Recreation Area. He also serves on different boards and volunteers for multiple organizations, including Environmental Traveling Companions, We Players theater company, and the San Francisco Bicycle Coalition.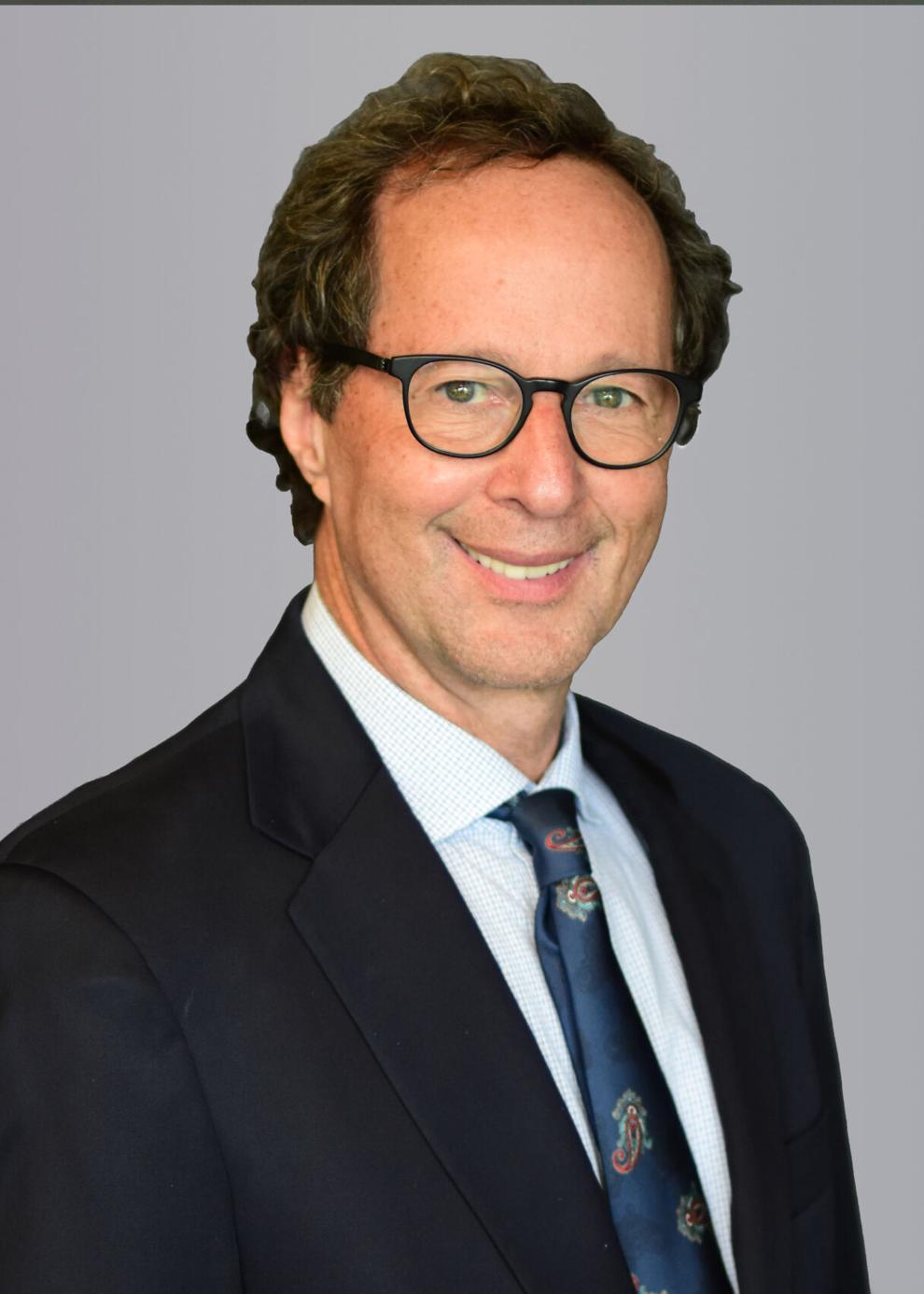 Andy Seleznov
Cushman & Wakefield | PICOR is pleased to announce the return of veteran real estate professional, Andy Seleznov. He has years of high-level experience in commercial real estate sales, leasing, management, and development.
Seleznov originally kicked off his commercial real estate career for Cushman & Wakefield | PICOR in 2001, specializing in retail real estate transactions. During his time at the company, he earned the prestigious CCIM (Certified Commercial Investment Member) designation in 2004.  Seleznov later joined Larsen Baker, where he oversaw the company's leasing and operations and was involved with hundreds of transactions with a focus on retail properties.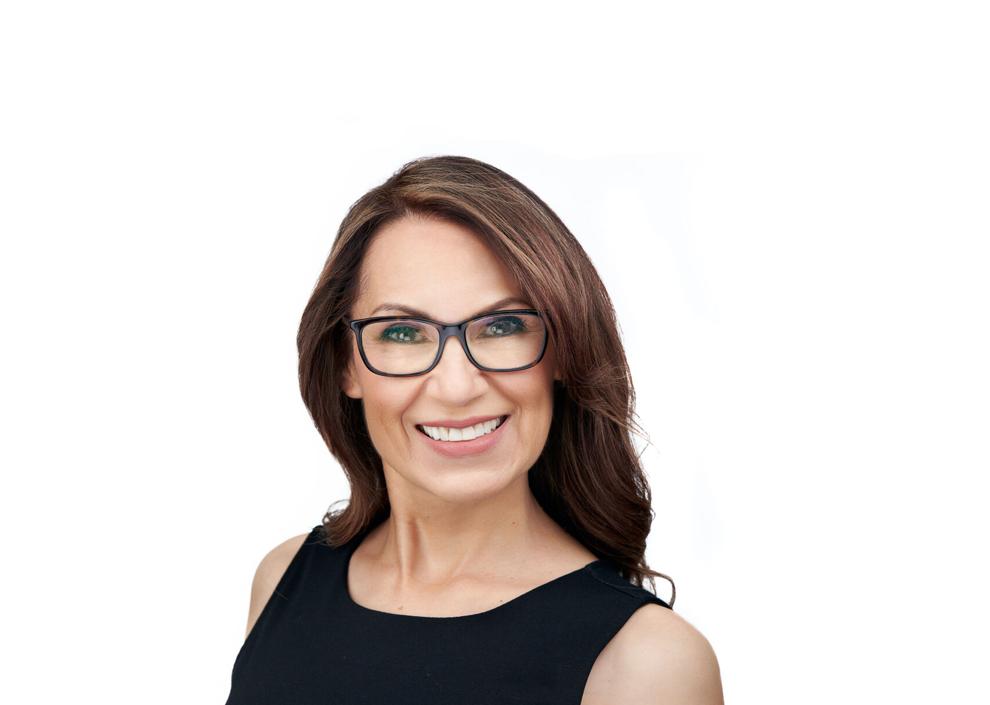 Militza Vaughn
Real estate dynamo Militza Vaughn has joined Coldwell Banker Realty's Tucson-Williams Centre office as an affiliate agent. 
 "I love houses and everything involved with them. I also love helping and caring for people's needs, so working in real estate has been a great match," Vaughn said. "I decided to affiliate with Coldwell Banker because of its great education programs and support systems." 
Before affiliating with Coldwell Banker Realty, she was an International Liaison for Banner University Medical Center for Tucson and the Phoenix area.