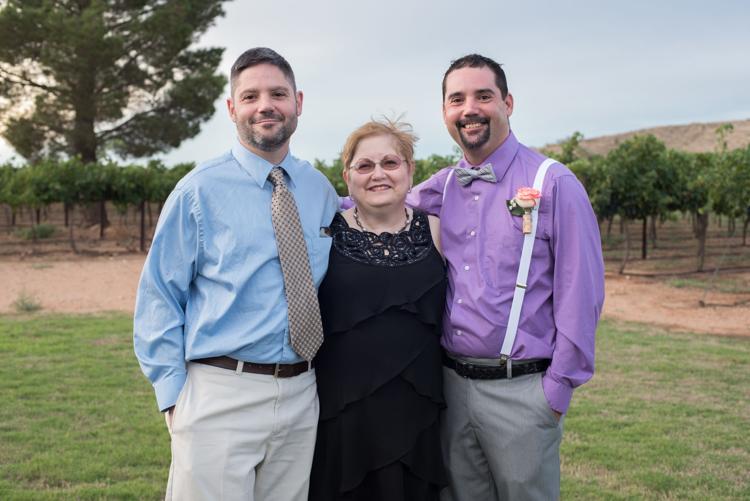 With social distance guidelines still in regular practice by most, how can you responsibly dote on mom this Mother's Day over a memorable, chef-prepared meal?
One local chef has a strategy that I learned about last week.
Ken Foy is a man on the go, what with his popular midtown restaurant, a companion food truck, and an artisan breads program, but the COVID-19 pandemic has challenged him to think outside of the box with dining room closures and community event cancellations. Ironically, after some creative thinking with a fellow chef, that box, in the form of a kit, became the solution.
"Chef Gary Hickey (of Flores Concepts) and I were drinking bourbon one night, lamenting about the world ending, and he suggested that to-go meal kits could be key for survival," said Foy, owner and executive chef at Dante's Fire, 2526 E. Grant Road. "So we began doing some fun ones, and today they account for more than 50 percent of our sales."
Foy designed the kits to be interactive, so his customers can "have some skin in the game" in preparing the meals at home without being overwhelmed. "We do a lot of the work so they don't have to dirty up every pot, pan, plate, spoon, knife, and fork that they own."
For this Sunday, Foy has created the Mother's Day Brunch Basket which is designed to feed a family of four. The basket includes omelets, blueberry pancakes, sticky buns and Danish, salad, smoked chicken, roasted New York strip, blackened salmon with a creole shrimp sauce, potatoes, broccoli polonaise, cheddar biscuits, fruit tarts, and mimosa makings.
"What we wanted to do was replicate what you'd get at a restaurant with a full Mother's Day brunch, with breakfast, lunch, dessert and cocktail," Foy said. "Taking the things that you're familiar with when going out and allowing you to enjoy them while staying in."
While many chefs point to their mothers as culinary inspirations, Foy is an anomaly whose single mom raised two sons in New Jersey and Pennsylvania while working full time in New York City. Her schedule didn't allow for much time in the kitchen and Foy admits that it showed.
"My mother was an inspiration in the kitchen but not in the way you want," he said, jokingly. "I learned how to cook as a function of survival because my mother was that bad at it; not knowing how to cook and not having a lot of money led her to some rather curious recipes, like adding cottage cheese to the taco meat."
Foy's mom now calls him for recipe ideas and is reportedly much better in the kitchen than she used to be. 
"She's starting to get more adventurous now that she has time to devote to these kinds of pursuits," he said. "When we were growing up, that wasn't an option." 
You can order your Mother's Day Brunch Baskets, which will be ready for pick-up on Saturday, by calling 382-9255. They're $65 each, plus tax and gratuity, and you can add to the baskets to feed a larger group for a corresponding bump in price. Instructions are also included with suggested heating times and temperatures.
Moms deserve a beautiful meal this year and there's no reason why dining room closures should rob them of this moment. Whether it's a kit, box, or basket—or even something straight off the menu—there are many mobile meal options available at local restaurants. Just be sure to skip Ken Foy's mom's tacos.
Contact Matt Russell, whose day job is CEO of Russell Public Communications, at mrussell@russellpublic.com. Russell is also the publisher of OnTheMenuLive.com as well as the host of the Friday Weekend Watch segment on the "Buckmaster Show" on KVOI 1030 AM.