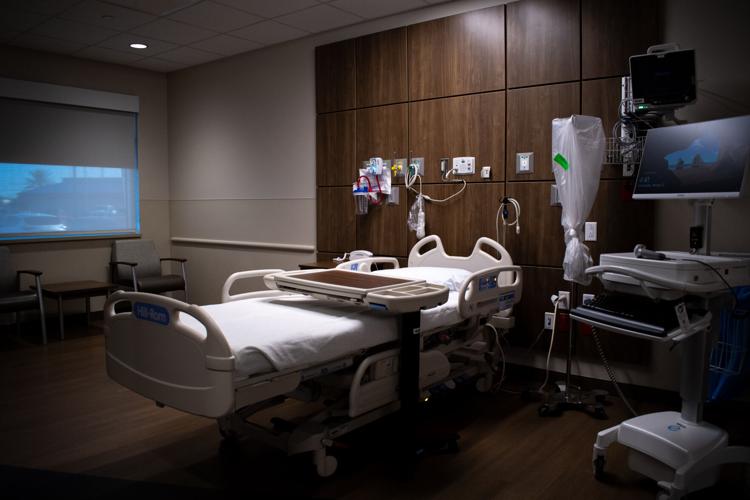 In the age of COVID-19, medical centers underwent a near-total transformation. Elective surgeries were canceled, most visitors were no longer allowed to see patients, parking lots turned into triage and personal protective equipment became a scarce commodity. But now that Gov. Doug Ducey ended his stay-at-home order and announced that schools can resume in the fall, certain sectors are trying their best to return to normal. Hospitals are caught in the middle, with the amount of visits for influenza- and COVID-like symptoms decreasing, but hundreds of COVID-positive patients still in emergency rooms.
 Fortunately for Arizona, a possible mid-May surge in COVID cases was prevented thanks to careful social distancing measures. What the state has experienced over the past two months allows local hospitals to more accurately predict and prepare themselves for a possible future increase due to lifted restrictions and the next flu season. But for now, Arizona seems well-positioned.
 The Arizona Department of Health Services states that, as of the end of May, state hospitals have roughly 950 positive or suspected COVID cases as inpatients, up from 710 at the end of April. Of those 950 cases, 222 are using ventilators and 374 are in intensive care beds. As of the end of April, there were 311 COVID patients in intensive care beds.
 While these individual case numbers are up, this may be due to increased testing, as the greater pandemic curve is slowing. ADHS states that roughly 4.1 percent of Arizona's inpatient visits were because of COVID-like symptoms, down from 7 percent at the end of March. The same can be said for the number of Arizona's emergency department visits due to COVID-like symptoms: currently at 3 percent, down from nearly 8 percent at the end of March.
 According to COVID Act Now, a team of data scientists monitoring pandemic growth across the country, Arizona has a low population infection rate, about 1 percent, and that number is decreasing from a high of more than 2 percent. 83 percent of our state's intensive care units are currently occupied. 
"We have surge plans in place with dedicated staff and units to treat patients, should cases spike," said Angela Pittenger, communication specialist for Tucson Medical Center. "The message we really want to get out is that we are a safe place. Patients should never be afraid to come to the hospital if they need care."
 According to Pittenger, TMC has an ample supply of PPE and has resumed elective surgeries. However, they are still screening everyone entering their hospitals for temperature and signs of illness, and all visitors and staff must wear masks.
 It's a similar situation at Banner Health, which holds an adequate supply of PPE, has resumed elective medical procedures and has made necessary plans in case of an influx of COVID-19 patients due to a future spike in cases.
 "We are not currently utilizing the outdoor emergency triage. We will reactivate this area should the need arise," said Banner Health spokesperson Rebecca Ruiz Hudman. "The virus is still present in our community, which means everyone will need to remain mindful and consistently practice safe behaviors that have been proven to help prevent the spread of COVID-19."
 At Carondelet Health, outdoor triage tents are no longer being used, but they continue to limit and screen all visitors to the hospital. Several local health facilities, such as Carondelet and Banner, are implementing virtual visits in a continued effort to reduce virus spreading.
 "The advent of this pandemic has reinforced the need for continued focus on safety, compassion and infection prevention," said Angela Martinez, communications specialist with Carondelet Health. "While it's too soon to say what exactly may look different, I think areas the industry will be examining include supply chain reliability, infection prevention and surveillance, visitor policies and making sure our community has confidence in our system to come to our hospitals for emergency care, surgery and diagnostic procedures." 
This article original misstated a statistic, saying 33 instead of 83 percent of ICU beds were occupied.