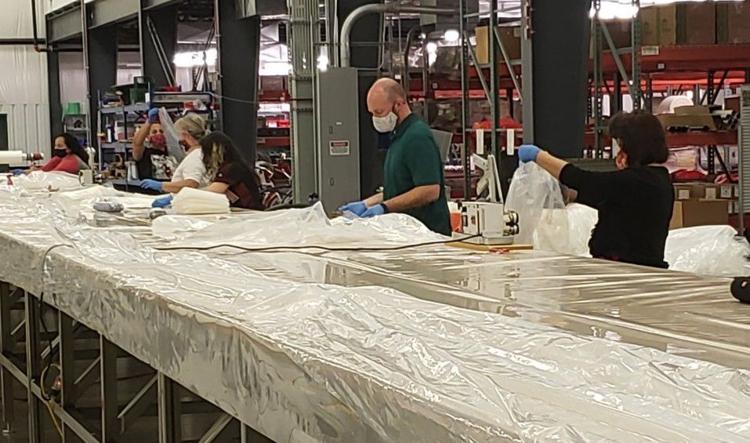 With a major research university right in our backyard, a strong military presence and innovative companies throughout the metro region, there's often a plethora of interesting science and technology news to be found in Southern Arizona. Here's a breakdown of the most interesting recent developments.
The Future of Water. NOAH (Neural Optimization Applied Hydrology), a technology company started at the University of Arizona's Center for Innovation, recently secured a contract from the European Union to study water management in Malta. The contract asks NOAH's Malta subsidiary to "study the feasibility of implementing NOAH's patented water management decision support system on the island nation of Malta." NOAH's water system combines real-time data with artificial intelligence to "identify optimal water management strategies that minimize costs while maximizing water sustainability and quality." Malta, an archipelago in the Mediterranean Sea, is the most densely populated European country, and one of the most water-scarce nations in the world. The project's major challenge will be identifying the optimal trade-off between Malta's three reverse osmosis plants and groundwater sources; reverse osmosis water quality is superior to that of groundwater, but far more expensive. Overpumping the nation's aquifers has also caused saltwater intrusion from the surrounding sea. The hope is that NOAH's artificial intelligence and data management system can form accurate predictions for balancing the nation's water resources. According to NOAH, the partnership "may ultimately serve as a paradigm applicable to other European countries facing similar water problems, as well as other water-stressed countries around the world."
 Balloons to Gowns. World View, a Tucson-based space technology company that develops high-altitude balloon systems, is shifting its business to manufacture isolation gowns for the Pima County healthcare workers who are currently battling COVID-19. World View previously developed un-crewed "Stratollite" balloon vehicles that could photograph and gather data from the atmosphere, but like many start-up companies, was forced to furlough employees due to the ongoing pandemic. According to World View CEO Ryan Hartman, the tough economic times "inspired the company to focus on actions we could take to return employees to work as quickly as possible." As part of a partnership with Pima County, World View was able to call 19 employees back to work to develop up to 9,600 isolation gowns per week for long-term care facilities, assisted living centers and nursing facilities. But this number is only chipping away at the more than 100,000 requests for isolation gowns and personal protective equipment that Pima County has received from local health agencies.
 Safer Opioids. Researchers at the UA's College of Medicine have found a way to enhance the effectiveness and presumably decrease the side effects of opioid therapy. While opioids are one of the most effective and common treatments for chronic pain, their dangerous side effects and addictive qualities have caused an epidemic in the US resulting in nearly 50,000 deaths annually. But a potential solution to this high-risk usage was recently found by local researchers, who found that inhibiting the "heat shock protein 90" in the spinal cord can improve opioid use. According to researcher John Streicher of the UA's Department of Pharmacology, "it seems like heat shock protein 90 is inhibiting one of those pathways in the spinal cord and preventing it from being activated. When we give this inhibitor in the spinal cord, it unblocks that pathway, which provides another route to greater pain relief." The findings suggest that inhibiting heat shock protein 90 could give doctors the opportunity to "implement a dose-reduction strategy for patients. Less opioid drugs could be prescribed, but patients would get the same levels of pain relief while experiencing reduced side effects." Streicher and doctoral student David Duron's research paper on heat shock protein 90 recently appeared in the journal Science Signaling, published by the American Association for the Advancement of Science. The work was funded in part by an Arizona Biomedical Research Commission New Investigator Award.