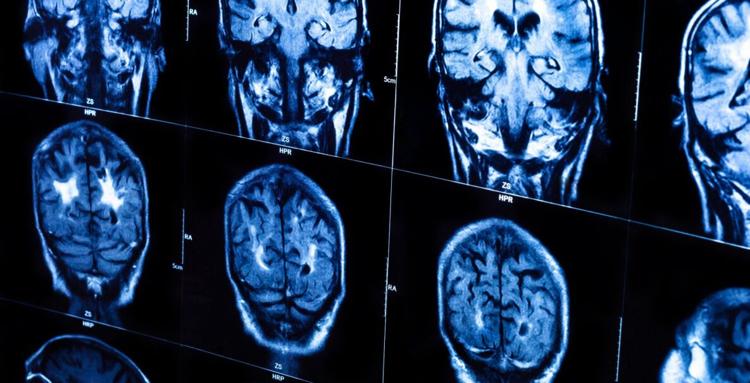 With a major research university right in our backyard, a strong military presence and innovative companies throughout the metro region, there's often a plethora of interesting science and technology news to be found in Southern Arizona. Here's a breakdown of the most interesting recent developments.
Magnets Against Alzheimer's. Researchers at the University of Arizona are combining magnetic stimulation with brain imaging to better understand and treat memory loss. Ying-hui Chou, a researcher in the UA Department of Psychology, was recently awarded a $3.4 million grant from the National Institutes of Health to further her research into memory loss and patients experiencing "mild cognitive impairment." According to Chou, the goal is to enhance the plasticity of the brain by targeting the hippocampus and stimulating the communication between it and other brain regions. Using transcranial magnetic stimulation, or TMS, Chou and her team will work to develop a personalized treatment to improve the symptoms of patients suffering memory loss due to mild cognitive impairment. While TMS has been used since the 1980s, the researchers hope to improve its success by penetrating further into the brain. According to UA, "Chou will use MRI technology to create a roadmap of the brain. Once she determines which regions of the brain are directly connected to the hippocampus, she can then direct TMS to those more superficial areas to stimulate activity. Chou speculates the brain-boosting effect of the proposed image-guided TMS therapy will be due to a positive change in the plasticity of the hippocampus."
New COVID-19 Webpage. The Pima County Health Department has updated its COVID-19 webpage, allowing health officials and the public to monitor the criteria that must be met in order to reduce physical distancing restrictions during the COVID-19 pandemic. The updated page, pima.gov/B2B, focuses on getting the county "Back 2 Business." The page lists criteria for opening back up, such as decreasing cases over 14 days, decreasing hospitalizations, testing of symptomatic contacts within 48 hours and sufficient Personal Protective Equipment for emergency responders. These criteria are listed in simple charts to keep track of COVID-19 throughout Pima County. The Pima County B2B committee will be provided "public health information and input about how to best reopen economic activities that have been substantially curtailed during the COVID-19 pandemic."
Rain and Soil. UA researchers are using data from satellites to better understand the complex relationship between soil, water vapor and rainfall. In a new study in the science journal Geophysical Research Letters, the team described the interactions between morning soil moisture and afternoon rainfall based on NASA data from 2015 to 2019 over the Northern Hemisphere. According to the study's lead author Josh Welty, on days when wind blows in little atmospheric moisture, afternoon rainfall is more likely to occur over wetter soils, but when the wind brings lots of atmospheric moisture, afternoon rainfall is more likely over drier soils. In addition, the team found that for both conditions, afternoon rainfall is more likely with warmer morning soil or air temperature. The team's next goal is to use computer modeling to find out to what degree drier or wetter soil could enhance rainfall likelihood.
Free Science Webinars. The Arizona Science Teachers Association is hosting a series of free science webinars on their website though June to keep both teachers and students scientifically engaged during summer downtime. These webinars include the "Crosscutting Concepts" webinar on Wednesday, June 10, where participants "learn how the crosscutting concepts cross boundaries between science disciplines and provide an organizational framework to connect knowledge from various disciplines into a coherent and scientifically based view of the world." On Friday, June 12, during the "Science & Engineering Practices" webinar, participants will gain "an understanding of how the science and engineering practices are what students do when engaged in learning the core ideas and how the practices progress over grade bands." These free online classes run from 8:30 to 9:30 a.m. For more information, visit azsta.org.