When I introduce myself as Tucson Metro Chamber's director of External Affairs, the word "director" gets people's attention, while "external affairs" usually causes someone to cock their heads in confusion. Incoming Chamber Board Chair Kelle Maslyn, a veteran in this line of work, summed it up best with a few simple words, "government engagement on behalf of business." I focus on engaging local government on behalf of business for the greatest opportunity for success.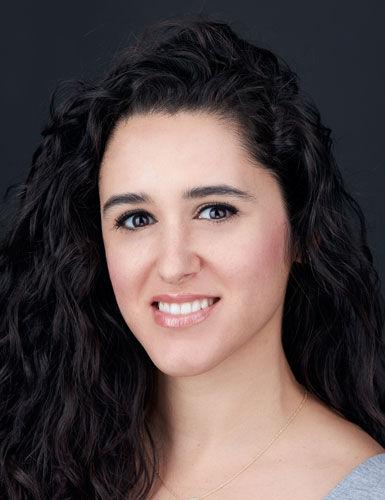 My role in my family's taco stand business gave me a firsthand account of the significance of government engagement. When challenges with the local governmental jurisdiction in Texas arose, my father was uncertain of how to navigate what can sometimes feel like the heavy hand of bureaucracy. I advised him to reach out to his local chamber of commerce and they immediately took up his cause. They had already done the leg work of investing in the connections necessary for addressing the issue and were a valuable resource in a time of uncertainty.
So, what does it mean to engage? And in a political world that has been polarized to the point of a stalemate, how can we get back to dreaming of what we want our city to be? How can we take the hands of those around us and move forward together as the public, private and non-profit sector?
The Tucson Metro Chamber does not stand against those in leadership but rather comes beside them and contributes to the imagining of what a great community looks like. This doesn't mean appearing only when there is an issue but rather a proactive position where we take part in the planning for what we want to see rather than reacting when we encounter problems. This is a higher level of collaboration: a world where we no longer wait for issues to arise to bring parties together because we are constantly searching for ways to partner and elevate Tucson.
The environment for this type of work is built on trust. This means giving of your resources with an emphasis on the most important resource: time. I believe the act of showing up is highly overlooked, especially in a fast-paced world where a meeting always comes with a virtual option. A reliable partner looks for ways to give rather than take and naturally doors will open for ways to collaborate and build goodwill.
The closer that community stakeholders come to viewing each other as equal partners dedicated to community building, the more successful chamber endeavors will be. This does not mean that challenges will not arise that take thoughtful conversation and compromise. However, with a solid foundation built on trust and a mutual vision, that middle ground is easier to find.
If I had to create a working title for myself, it would be "the eternal optimist." It's easy to get discouraged in this line of work where it can sometimes feel like a roadblock looms in every corner. I'm old enough to understand that challenges lay ahead of a road bent on building bridges, but young enough to believe that all hope is not lost. My children look to me to pass the baton of an environment that I gave my professional career to make a better place for them.
The Chamber is dedicated to showing up every day as a viable community partner. We are dedicated to the success of the businesses that make up the backbone of our vibrant city. We understand that when business in Tucson thrives, everyone in our community is stronger. It's time to rethink engagement and it's time to build a collective vision for our future.
Fernanda Quintanilla is Tucson Metro Chamber's director of External Affairs.